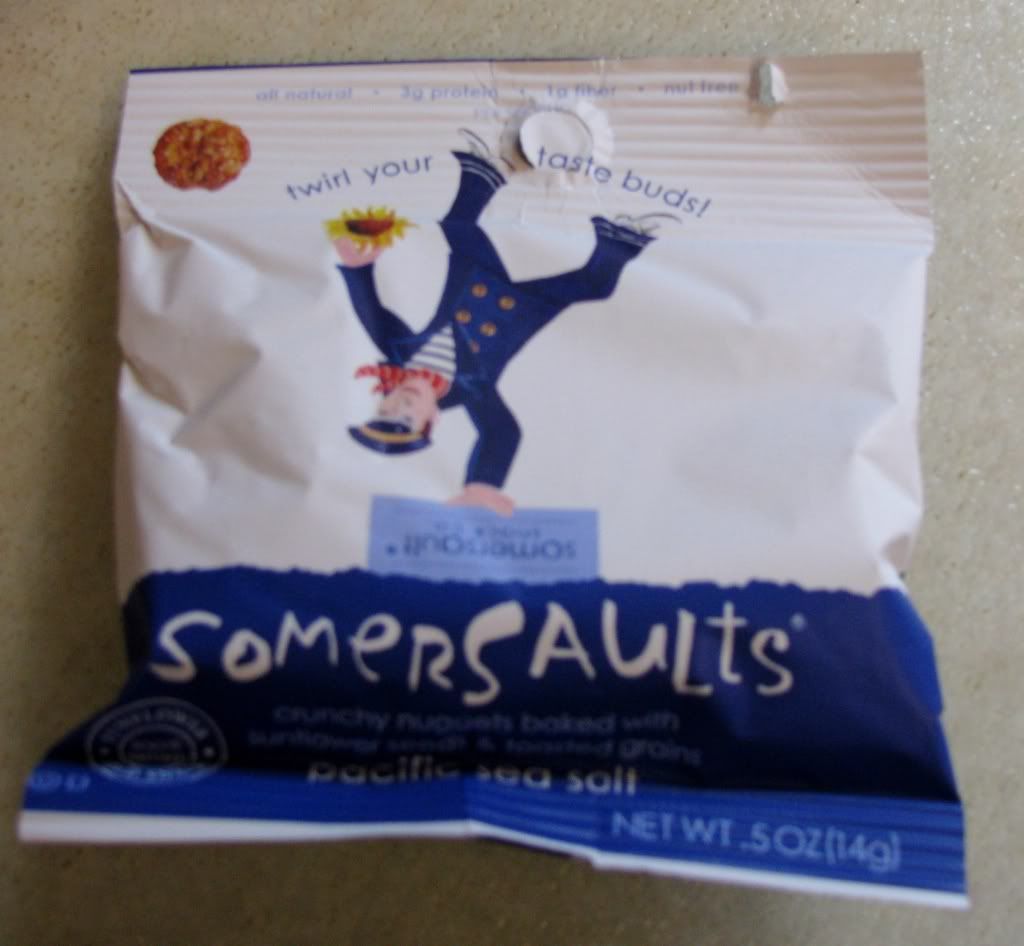 In the Love With Food sample box, I was given one sample pack from Somersault Snack Company. It was for their Somersaults crunchy nuggets with sunflower seeds and toasted grain.Flavor,
pacific sea salt. They were a golden brown, small nugget size crunchy snack.

For full product review ,I did another video like yesterday.So I hope everyone enjoys and be sure to comment on what you think.I love feedback.